2000 Lotus Elise 1.8i Convertible 2 Door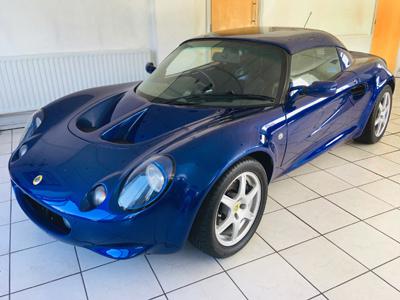 We are currently preparing a very low mileage, full service history Series 1 Lotus Elise Type 111 in Azure Blue metallic. The car is comes with a factory supplied colour-coded hard top, fabric convertible roof, two Lotus service books. Further specification details to follow. A stunning car and a future classic.
It is our policy to prepare the vehicle you buy to the highest of standards. All our vehicles are thoroughly inspected before being offered for sale and are fully valeted and serviced before delivery. This includes a complete under body inspection which covers a full brake strip down and suspension check, tyres are also inspected for tread depth and impact damage. A full mechanical and electrical component guarantee is included within the purchase price for three months and can be extended if required. The terms and conditions are available upon request.